content area
SKT Wins GSMA Global Mobile Awards 2021
2021.07.01
Print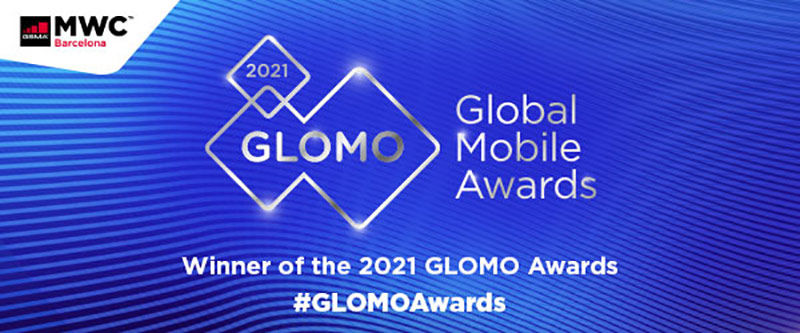 SK Telecom (NYSE:SKM, hereinafter referred to as "SKT") today announced that it received two awards at the 2021 GSMA Global Mobile Awards (GLOMO Awards) in the categories of 'Best Use of Mobile for Accessibility & Inclusion' and '5G Industry Partnership Award.'
The GLOMO Awards were set up 26 years ago by the GSMA. The GSMA represents the interests of mobile operators worldwide, uniting more than 750 operators with almost 400 companies in the broader mobile ecosystem, including handset and device makers, software companies, equipment providers and internet companies, as well as organizations in adjacent industry sectors. The GLOMO Awards showcase and celebrate the latest and best mobile and digital products, apps, devices, services, and initiatives to the world. Award categories include mobile technology, industry X, and Tech4Good. The awards are collectively judged by a panel of more than 200 global analysts, media, and experts.
SKT claimed the 'Best Use of Mobile for Accessibility & Inclusion' for its '5G MEC-based Augmented Reality (AR) Tour Service – Changdeok ARirang.' This achievement shines a light on universal design innovations in mobile products, applications, services, devices, initiatives or projects that bring inclusivity to billions of physically or mentally impaired people.
To increase access to cultural experiences for people with disabilities, SKT developed 'Changdeok ARirang' in cooperation with Google and the Cultural Heritage Administration of Korea by utilizing its ICT, including 5G, MEC, AR and VR technologies. Changdeok ARirang offers an immersive experience for visitors to Changdeokgung Palace through seamless provision of high-quality AR/VR contents, and is specially designed to enable users of wheelchairs and strollers to gain a rich cultural experience through the Accessible Mode. SKT also introduced 'Changdeok ARirang at Home,' which provides a virtual tour of Changdeokgung for those who cannot physically visit the palace.
Prior to the 2021 GLOMO Awards, Changdeok ARirang has already won a series of global recognitions. In May 2021, it was named the winner of the Webby Awards in the category of 'Art, Culture, and Event App' and received the Drum Awards in the category of 'Design for Good.'
SKT has also won the '5G Industry Partnership Award' together with KT, LG Uplus and the Ministry of Science and ICT for their innovative project aimed at accelerating the rollout of the 5G network in sparsely populated rural and remote areas of Korea through shared use of 5G RAN. The shared 5G RAN will be deployed in towns and villages located within 131 different cities and counties in Korea to enable residents to access the 5G network regardless of their carrier.
"As a company that passionately believes in creating a better society, SKT is honored to receive these awards as they highlight our commitment to the society," said SKT. "We will continue to pursue innovations delivering new value and exceptional experiences to shift society and the world in a better direction."