content area
SKT Introduces New AI Service 'A.'
2022.05.16
Print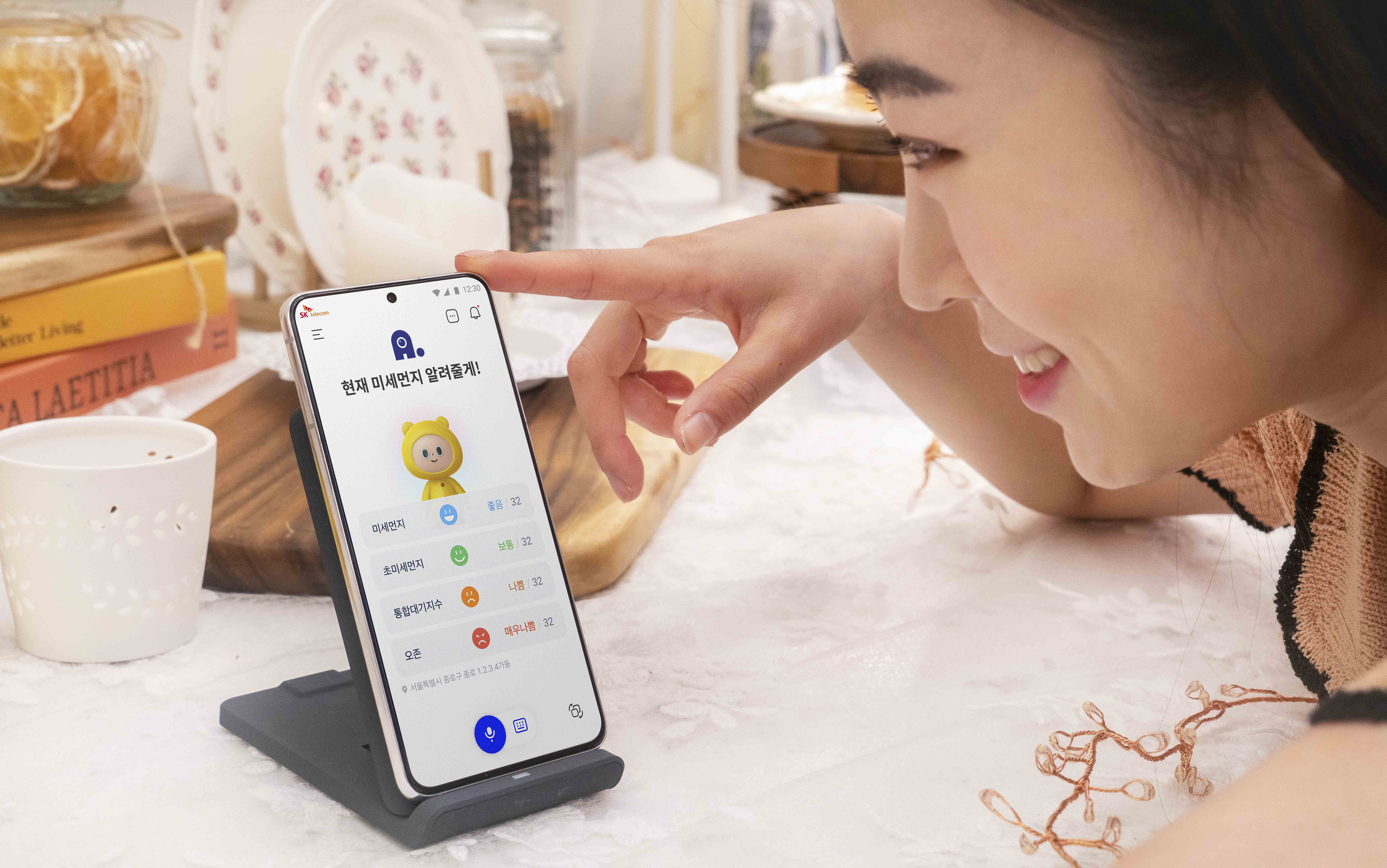 SK Telecom (NYSE:SKM, hereinafter referred to as "SKT") today announced that it launched an AI service named 'A. (A dot)' as an open beta version for Android on One Store and Google Play.
'A.' embodies SKT's vision to become a leading AI Service Company that realizes greater value and convenience in customers' daily lives through warm, human-centered technologies and services.'
To help customers use their time for more valuable activities, 'A.' handles many different tasks on customers' smartphones, and recommends/plays music or video that match their preferences. In short, 'A.' is a time saving service that intelligently gets the job done for customers.
Built with advanced natural language processing and sentiment analysis technologies, 'A.' enables customers to create and enjoy communicating with an AI character that understands them well.
The key AI technology applied to 'A.' naturally combines daily conversations based on the Generative Pre-trained Transformer 3 (GPT-3) with handling of specific tasks requested by customers. While having free conversation with 'A.', customers can naturally shift to task-oriented dialogue.
Currently in its open beta stage, 'A.' still has room for improvement. It is expected to become smarter and more helpful through customer feedback and constant self-learning.
After installing the 'A.' app, users can create and customize an AI character that reflects their personalities; and communicate with the character through conversations or text messages, and ask for diverse information.
Through seamless interconnection with apps like FLO (music), Wavve (OTT), T Map (navigation), T World and T Membership, 'A.' allows customers to conveniently use a long list of services with their T ID*. Customers can also send text messages, make phone calls, set alarms, manage schedules, and check daily information like weather, news and stock quotes.
*T ID is an integrated login ID that enables customers to use SKT's diverse services with a single ID.
The open beta service of 'A.' will initially be available to Android smartphone users regardless of their mobile carrier and all services within the app will be provided for free. SKT is currently working on 'A.' for iOS and plans to release the service as soon as possible.
In the second half of this year, SKT plans to add new features to 'A.' including 'My TV' and games. Other features like English learning, photo management, and concierge/expert will also be added going forward. SKT also plans to expand the features of 'A.' through partnerships with other companies.
"We created 'A.' as a means to provide customers with the benefits of warm, human-centered technologies in this era of AI," said Ryu Young-sang, CEO of SKT. "Going forward, we expect 'A.' to constantly grow and become a more valuable service with the active participation of customers."