content area
SKT Joins Hands with Global Telcos to explore 'ifland' expansion in US, Europe and Southeast Asia
2023.03.01
Print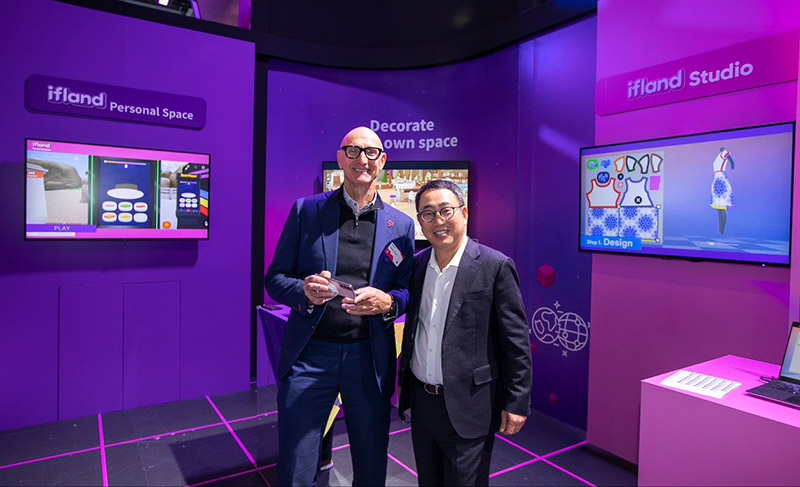 SK Telecom (NYSE: SKM, hereinafter referred to as "SKT") announced that it signed MOUs with Deutsche Telekom AG, T-Mobile US, Axiata and CelcomDigi to cooperate in promoting the metaverse business in the global market.
Since launching its metaverse platform 'ifland' in 49 countries in North America, Europe, the Middle East and Asia in November 2022, SKT has been focusing on providing the platform in an optimized way through cooperation with global telecommunications companies.
Now, through MOUs with global telecommunications companies that each have more than 100 million subscribers, SKT expects ifland to better reach users throughout the globe.
Signs MOU with Deutsche Telekom and T Mobile US to expand ifland in Germany and the US
On February 27 at MWC Barcelona 2023, SKT signed an MOU with Deutsche Telekom, one of the world's leading integrated telecommunications companies, and T-Mobile US, a global leader in 5G, to cooperate in exploring 'ifland' expansion in Germany and the US.
The MOU signing ceremony was attended by Park Jung-ho, Vice President of SK Square, Ryu Young-sang, CEO of SKT, Tim Höttges, CEO of Deutsche Telekom, and Claudia Nemat, board member for Technology and Innovation at Deutsche Telekom.
Under the MOU, the three companies will jointly conduct market tests in Germany and the US, develop content that can cater to local customers, and promote joint marketing.
The market tests are scheduled to take place in Q2. SKT, Deutsche Telekom, and T-Mobile US expect these market test will enable them to try more diverse metaverse services in Europe and the US.
Inked MOUs with Axiata and CelcomDigi to promote ifland in Southeast Asia
On February 28, SKT signed MOUs with Axiata, a telecommunications conglomerate with 11 ASEAN and South Asian countries (i.e. Malaysia, Indonesia, Sri Lanka, Cambodia, Bangladesh and Nepal) and CelcomDigi, the largest telecommunications company in Malaysia to cooperate in the metaverse business.
The meeting was joined by Ryu Young-sang, CEO of SKT, Dr Hans Wijayasuriya and Vivek Sood, Joint Acting Group CEOs of Axiata, and Datuk Idham Nawawi, CEO of CelcomDigi.
SKT and Axiata agreed to work together to provide ifland through all subsidiaries of Axiata, develop metaverse platform-related business models, and create AI-based business opportunities to strengthen their competitiveness.
Moreover, SKT and CelcomDigi will cooperate to increase ifland users in Malaysia and create new business ideas.
By expanding its metaverse service into the Southeast Asian market, where Korean culture such as K-content is gaining popularity, SKT expects to expand ifland's services and develop new business opportunities.
"As we advance into the global market with our metaverse platform ifland, major telecommunications companies in each country and region play an important role as our partners," said Ryu Young-sang, CEO of SKT. "Going forward, we will continue to work closely with diverse global companies to expand the scope of our metaverse service."
"The collaboration between the leading Malaysian telecoms operator serving more than 20 million customers and global ICT leader SKT will set the stage for the nation's metaverse development, and drive growth and digitalisation within the digital economy," said Datuk Idham Nawawi, CEO of CelcomDigi. "We look forward to working together on leveraging innovative technologies and practices particularly in virtual spaces to develop and deliver a wider range of innovative solutions for our customers and Malaysian businesses."
"Axiata is deeply committed to leveraging emerging technologies towards the inclusive advancement of Societies and Economies across Asia," said Dr Hans Wijayasuriya, CEO of Axiata. "We are proud to partner with SKT and the ifland platform and consider the partnership a significant component of our participation in the metaverse going forward."